Build Strength and Gain Confidence with Our Kids Karate Program
Look no further! Here at Novastar Martial Arts, we are dedicated to helping kids all around Mission Viejo strengthen their bodies and minds with our Kids Karate courses! The benefits of karate go far beyond the physical.
At Novastar Martial Arts, we see martial arts training not just as a way to build strength and feel confident, but also as a way to develop key ingredients for success, such as:
Discipline
Respect
Focus
Self-Esteem
With our comprehensive kid's programs, we aim to strengthen your child's growth both physically, and mentally!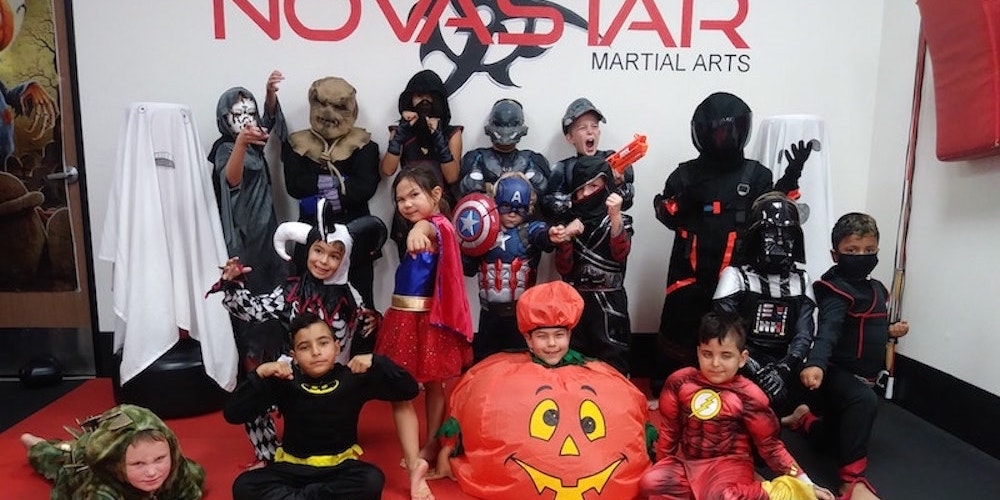 Our Kids Karate Classes Cater to All Ages!
Karate Kids (A
ges 7-12)
We believe that martial arts can be invaluable in improving one's wellbeing and development. In our Karate Kids program, we work diligently to provide kids with the tools they need for a healthy body and a capable mind. Your child will learn the essentials of self-defense and strength training, which in turn will not only help keep them safe, but also show them the value of discipline and focus so they can become the pride of Mission Viejo!
Sharks (Ages 6 And Under)
When training children in martial arts, our primary goal at Novastar Martial Arts has always been to provide a positive means of supporting the vital traits needed for growth. That's why, in our Sharks program, we give even our youngest warriors an organized and friendly space to gain experience in self-improvement that will continue to benefit them for years and years to come!
Our Kids Karate classes will help your child:
Set and achieve smart goals
Learn teamwork and leadership skills
Become more confident in everything they do
Establish lifelong habits of health and wellness
So Join Us At Novastar Martial Arts For Our Kids Karate Classes!
As Mission Viejo's premier martial arts studio, Novastar Martial Arts is driven to provide outstanding training and outfit kids with everything they need to get out and kick some butt! Our Kids Karate classes will help your child achieve in school today and in their professional careers tomorrow.
Simply fill out the short form on your screen to learn more!